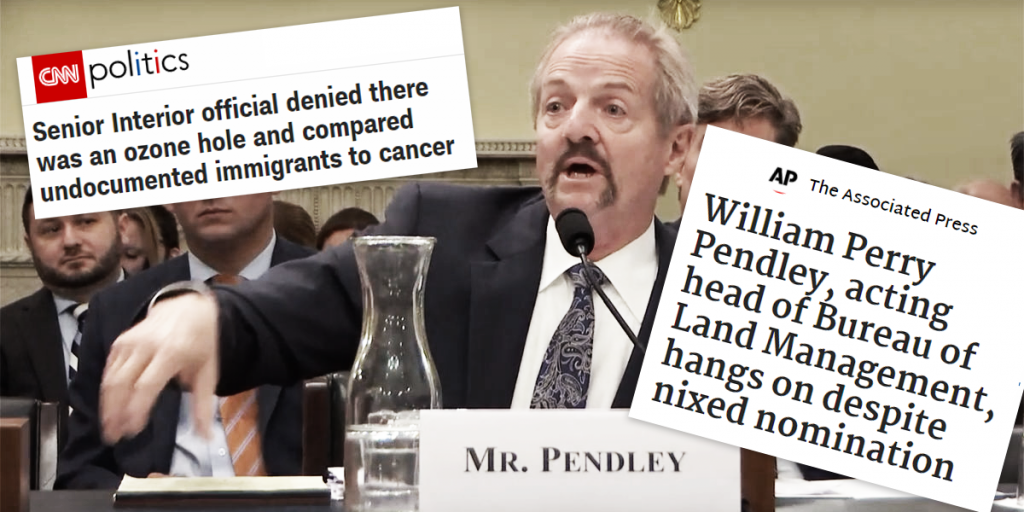 Donald Trump has withdrawn his nomination of acting Bureau of Land Management head William Pendley to permanently lead the agency.
But thanks to a bureaucratic sleight of hand, he's still in charge as acting head. And Trump is refusing to nominate a replacement.
It's bad enough that Pendley denied there was an ozone hole and called climate change believers "kooks." Pendley also wants to sell off our public lands and turbocharge fossil fuel development.
But his offensive history of climate denial and bigoted remarks makes his removal even more important. He compared undocumented immigrants to "cancer", and said if "massive immigration" continued, "you and I will permanently lose the country we love."
Pendley shouldn't be anywhere near the Bureau of Land Management. He will never be permanent head of the BLM — he needs to go now.
SIGN THE PETITION: Demand William Pendley resign as head of the Bureau of Land Management.